fitechv6.com (Version 6) - important updates

Fitech version 6 (V6) is our new 'easy to use' mobile responsive interface for our online health platform for health professionals. The new system features a subject dashboard , self assessment options, added security plus other new features due soon.
This system is in BETA release and as such we are adding and rolling out new functional progressively.
If you are an existing Fitech V5 user you will already have an account on fitechv6.com. All your existing data will be available from this new and easy to use interface. You will be able to use both Fitech V5 and V6.
Log in here http://www.fitechv6.com/
Main Features and Updates
Lifestyle Review
New UK Alcohol guidelines
On average how many hours of undisturbed sleep do you get most nights?
How concerned are you about your sleeping habits? (1 - never, 10 extremely):
Subject Dashboard
The subject dashboard is a secure web session that allows the subject to review their current historical reports, take additional self assessments such as sleep , nutrition and stress. The Dashboard also holds weight and lifestyle tracker and gives access to recommended fact sheets and self help programmes.
Report archive and historical reports
Fact sheets

Weight & lifestyle tracker

Self assessments

Quick Nutrition Assessment
Epworth Sleep assessment
Quick Stress Assessment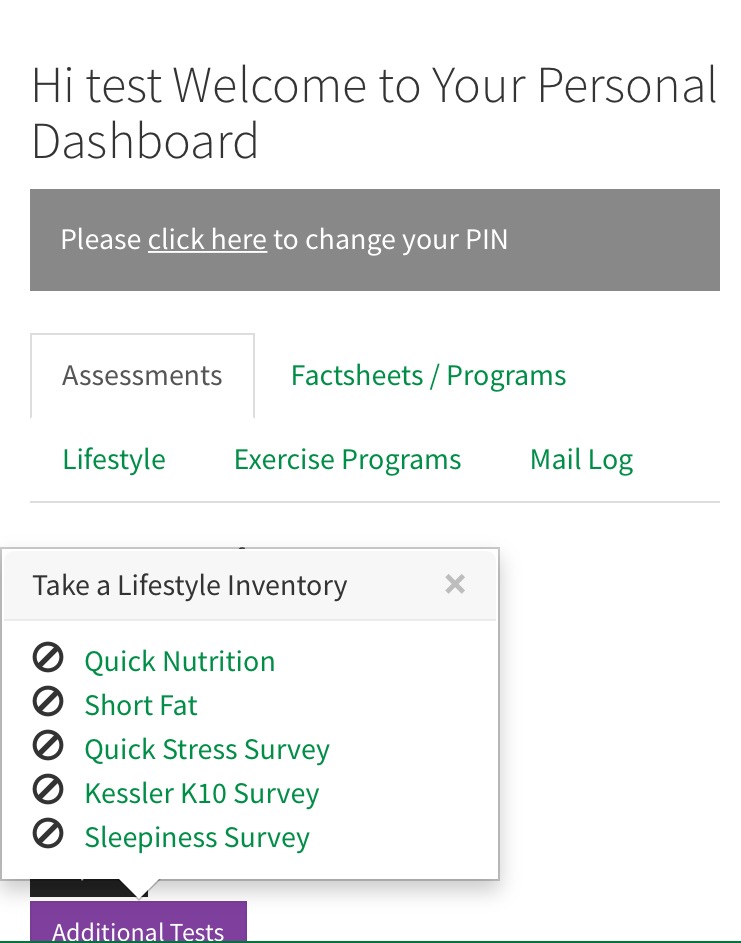 Security and compliance
Pin protected reports via secure web session
Email log to track sent reports and bounce backs
Bespoke reporting options
Automated weekly report
Specify your own criteria
Fag at risk clients
Report son pass/ fails for fit for role testing
Schedules exports
For further information on these updates or to arrange a online training session please call us on 0118 324 0061 option 2 or email support@fitech.co.uk